Miliardarii finanțează în secret atacuri asupra științei climatice
Fondul misterios american care asigură anonimatul miliardarilor donatori, a devenit un actor major într-o "mișcare climatică de opoziție", îndreptată să submineze știința despre încălzirea globală. Organizaţia Donors Trust şi Fundaţia Donors Capital Fund, situate în Alexandria, Virginia, investesc milioane de dolari pentru a sprijini eforturile de punere la îndoială a schimbărilor climatice, fără a dezvălui numele donatorilor bogați și legăturilor lor cu industria combustibililor fosili.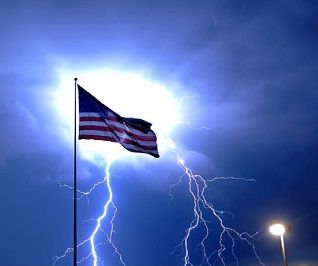 Serviciile secrete americane vor să controleze clima pe Pămînt
Cu toate acestea, raportul de audit dezvăluie că Donors, a fost indirect susținută de miliardarul american Charles Koch, care împreună cu fratele său David, deţine pachetul de control al acţiunilor în compania Koch Industries - o corporaţie petrochimică, situată în Kansas City. Milioane de dolari au fost investite în Donors, prin intermediul companiei terțe, Knowledge and progress Fund, administrată de familia Koch, care nu dezvăluie în public legăturile sale.
Unii observatori consideră că astfel de scheme sofisticate sunt din ce în ce mai frecvente în scopul de a ascunde numele și datele susținătorilor bogați ai scepticismului climatic, mulţi dintre care deţin investiții semnificative în industria combustibililor fosili.

SUA deţin tehnologii pentru a influenţa clima din Rusia
Fundaţia Knowledge and Progress Fund, cu un număr de directori care îi include pe Charles Koch și soția sa, Liz, au alocat în Donors, 1.25 milioane de dolari în 2007, 1.25 milioane de dolari în 2008 și 2 milioane de dolari în 2010. Fapte de finanțare altor grupe nu au fost descoperite și pe site-urile Koch Industries și Charles Koch Foundation, nu există nici-o mențiune privind Donors.
Donors Trust este "fondul consultat de donator" (donor advised fund). Acest lucru înseamnă că el are un statut special în sistemul fiscal SUA. Oamenii, care donează bani, primesc beneficii fiscale uriașe și pot păstra un anonimat mai mare decât în cazul dacă ei ar folosi propriile lor organizații de caritate, pentru că în mod tehnic ei nu controlează pentru ce Donors cheltuieşte mijloacele.
Finanțarea privată anonimă din partea scepticilor încălzirii globale, care critică oamenii de ştiinţă climatologi pentru lipsa de transparenţă, capătă în ultimul timp dimensiuni tot mai mari. Koch, de exemplu, a preluat strategia de finanțare de către companiile petroliere, cum ar fi ExxonMobil, negând încălzirea globală. Una din aceste organizații, Americans for Prosperitaty, creată de David Koch, a declarat că arhivele e-mail ClimateGate (Climategate), sparte în Universitatea din Anglia de Est din 2009, au susținut că încălzirea globală este "cea mai mare escrocherie pe care lumea a văzut-o vreodată".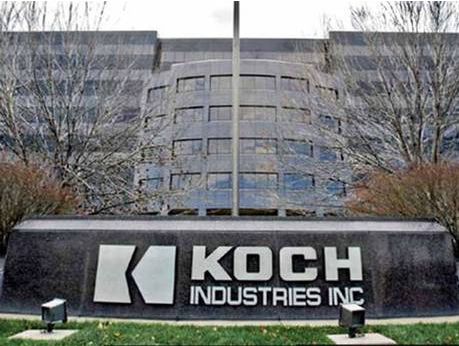 Potrivit lui Robert Brille, sociolog de la Universitatea Drexel din Philadelphia, în ultimul deceniu circa 500 milioane de dolari au fost trimise organizațiilor care lucrează pentru a submina știința schimbărilor climatice. O parte substanțială din bani a parvenit în mod anonim, prin intermediul unei părţi terțe.
Astfel, a fost finanţat Competitive Enterprise Institute, care în prezent este pârâtul într-un proces judiciar pentru calomnie. Reclamantul, climatologul proeminent, profesor la Universitatea din Pennsylvania, Michael Man, a declarat că el a fost acuzat de fraudă în știință și comparat cu un pedofil condamnat.
Dr. Brille spune:" Noi într-adevăr ne-am ciocnit cu o putere iresponsabilă, care finanțează în mod anonim "mișcarea climatică de opoziție". Nu există nici-o referire la surse, nici un fel de responsabilitate faţă de societate. Devenind anonime, ele schimbă obiectivul politic. Ele pot argumenta plauzibil că niciodată nu au finanțat aceste organizaţii și este imposibil de dovedit contrariul".
Autor: Biktimirova Neli
Sursa: facepla.net